I made this burlap backpack for my daughter. She used it for several months but then moved onto something larger since.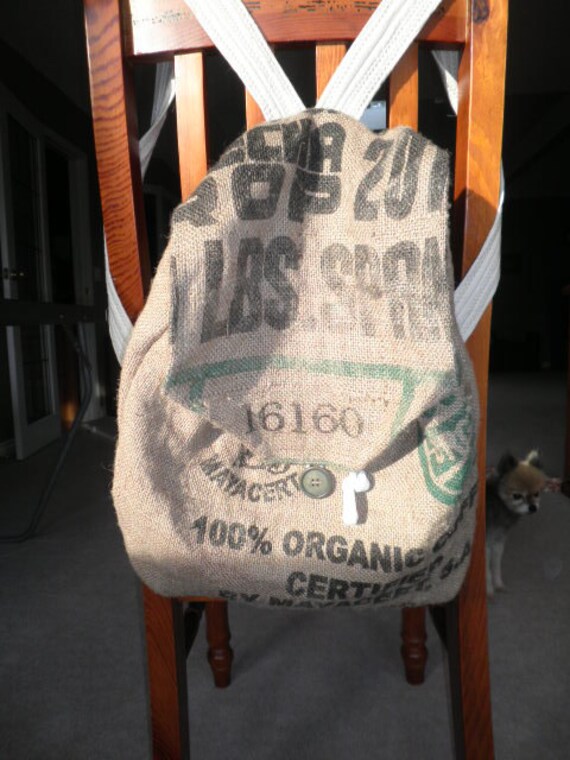 I thought the hardest part would be finding a coffee sack, which wasn't easy. But the hardest part was dealing with real burlap. I shook out the bag and coffee bean crumbs fell out. Then I washed the bag twice. The fibres messed up my lint trap big time as I didn't know I should've emptied it out several times during the process.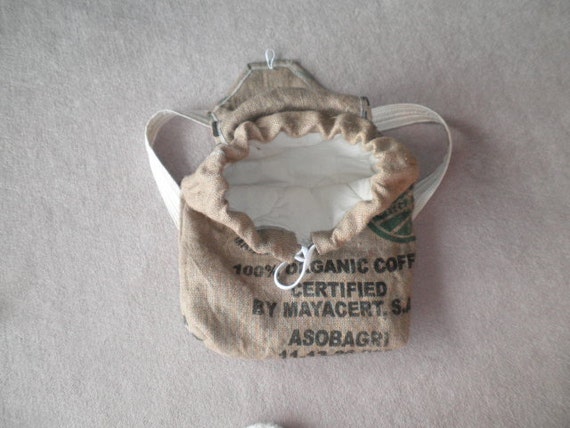 Anyway, it was all cleaned up and ready to go. I didn't have a pattern so was quite the process figuring it all out. Thankfully I had her old bag as a guide. I don't know if you could sew burlap without a serger, but it's sure easier with one. The burlap seemed to start coming apart as soon as it was cut so I finished off all the edges before I even cut out the bag pieces. Then I re-serged them before sewing them together. I padded and lined the bag and ... well ... it took 6 hours as I was learning as I went along.
As much as I enjoyed the process, I won't be sewing with real burlap again. The fibres got into everything, including my nostrils. Was sneezing up a storm afterward.
I'd love to hear from you if you've made something from a real coffee bean sack. How did you manage all the flying fibres?
Lisa